Provide Faster, Simpler, and More Effective Medical IT Solutions with SUNIX's DevicePort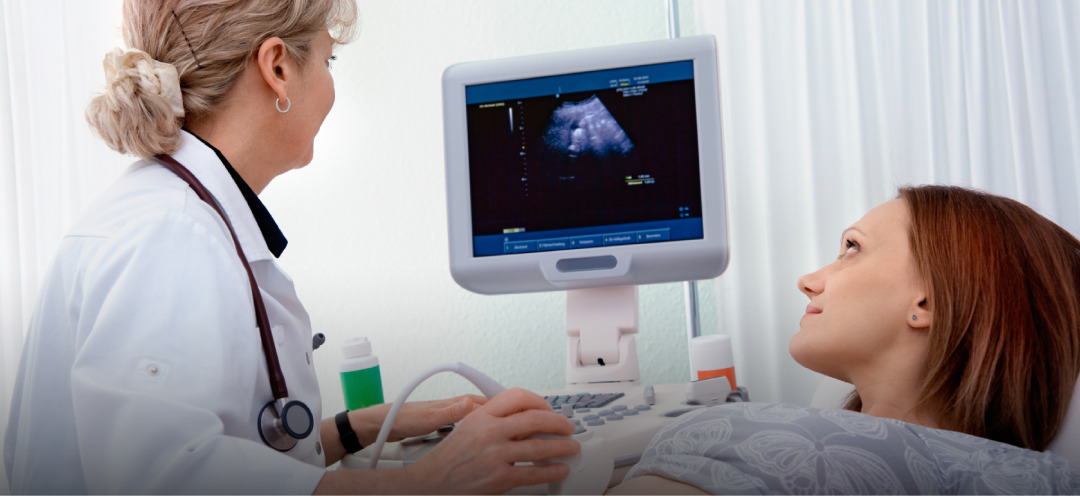 Medical technologies rapidly change from year to year. Plus, more All-In-One (AIO), thin-client, and tablet computers are being used in the healthcare market to control various medical devices.
Do away with old systems that require multiple computers and I/O cards installations. Get simple, flexible hardware solutions for your clients with the DevicePort. Easily control multiple medical devices, remotely or with wired connections, thanks to DevicePort's powerful features.

DevicePort Solutions for Medical IT
DevicePort will lower your equipment cost while simplifying your overall system structure design, resulting in long-term cost saving.
The DevicePort provides the perfect connectivity solutions for any medical setting, whether you're operating out of a local clinic or major metropolitan hospital. With significantly lower costs and elegantly simplified solutions to even the most complex challenges, the DevicePort's diverse applications make it the best choice for any IT challenges in the medical industry.
Support I/O redirection technology with true real-time data communication.
Use MAC addresses to track devices without any complicated settings or IP conflict issues.
Auto-mapping serial ports and extend them via Ethernet connections .
Easily connect to medical equipment like ECG monitors, sphygmomanometers, and others
Provide your clients with "real-time" parameters by displaying data on a central management system.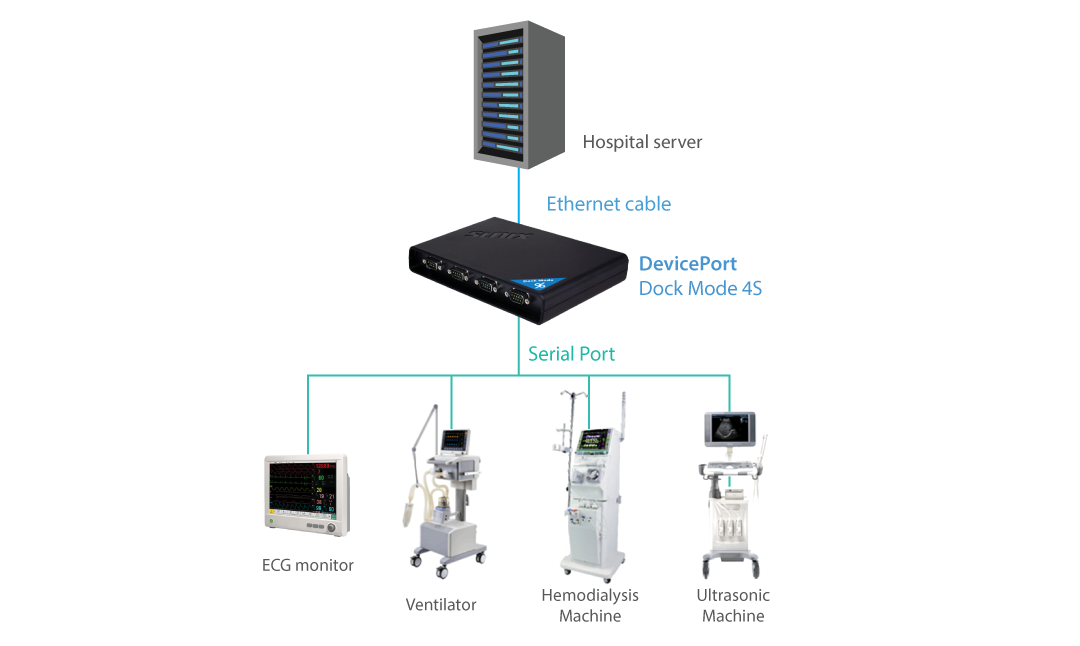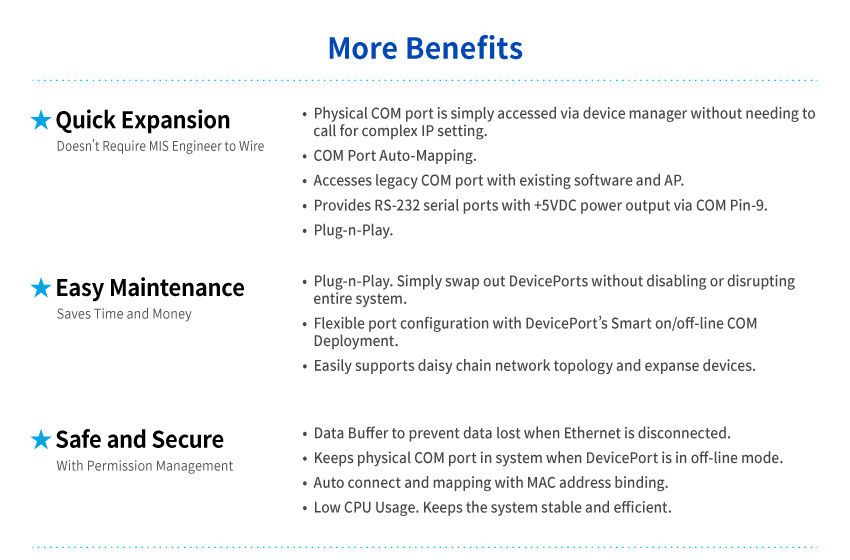 Click Below to Discover Exactly How the DevicePort Can Revolutionize the Way You Provide Reliable and Cost-Effective Medical IT Solutions