DevicePort Advanced Provides Simple and Secure Banking Solutions with Robust Virtual Desktop Applications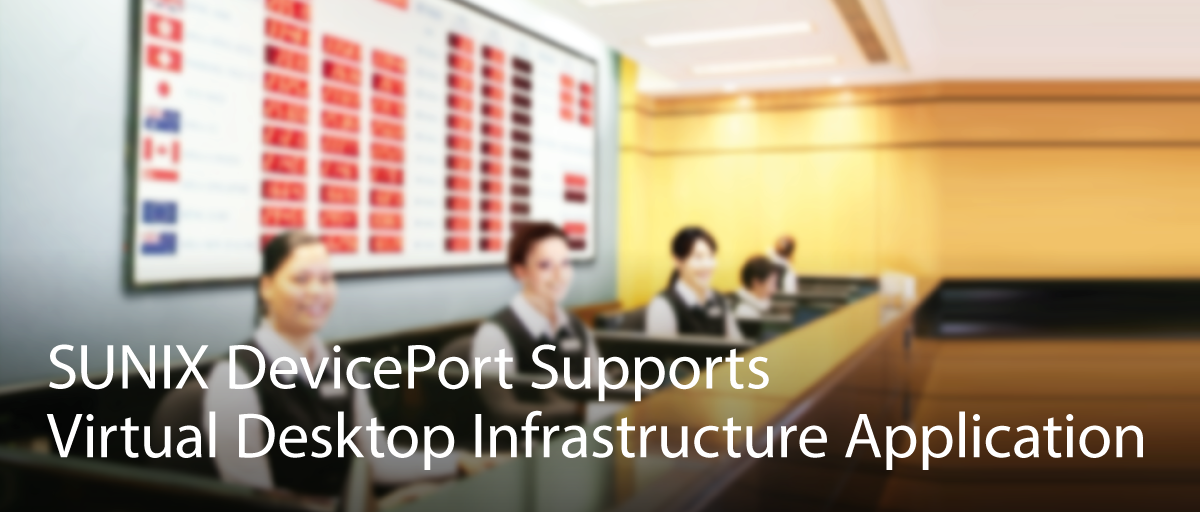 Provide safer, faster, and more cost effective IT solutions for your banking clients with DevicePort's powerful capabilities. Control the multiple devices connected at every teller counter and banker's desk with Virtual Desktop Infrastructure (VDI), Serial Port Auto-Mapping, and Virtual Machine applications.
IT Challenges in the Banking Industry
At most banks, every counter, teller window, or banker's desk requires numerous devices like card readers and PIN pads. Plus, in the banking industry, security is of the utmost priority.
IT venders need access to vast resources and capitol to deliver effective banking solutions. You'll also need to implement VDI solutions to keep banking data completely secure.
With other hardware solutions, Virtual Machine setups require lots of man-hours and are extremely complicated, often requiring many hours of troubleshooting just to bring them online.

Overcoming Banking IT Challenges with DevicePort
The SUNIX DevicePort Advanced mode makes Banking IT simple. With easy to setup Virtual Machine applications you can use Thin Client to serve virtual desktops anywhere in the bank.
While reducing hardware costs this setup also improves the speed and quality of customer service within the bank. Plus, with DevicePort's hot swapping and auto mapping features, the system is adaptable and easy to maintain.
Try DevicePort Advanced with Your Next Banking IT Client and Experience its Cost-Saving Convenience for Yourself